Well, October has been and gone… somehow, I haven't finished a single fiction book. In my defence, I've been reading a lot of PhD flavoured materials but I wouldn't subject you to reviews of books about Q methodology factor analysis. So, this month, I'm cheating and I'm turning in other people's homework instead.
I'm lucky to be surrounded by bibliophiles… and I've invited them to contribute book reviews for October's blog post. There's so much to enjoy in here, you probably won't want me to resume my reviewing next month. Ho hum. Guest reviewers were asked to tell me about their most recent or favourite fiction book: title, author, genre, summary-in-one-sentence, review-in-one-sentence and rating. Quite typically of book lovers, lots of them struggled to stick to the one sentence rule!
***
Reviewer: Helen (my long-suffering wife)
Title: The Finisher
Author: David Baldacci
Format: paperback
Genre: science fiction, fantasy, young adult – although I do reject that notion! (NB she's 45!)
Summary: a fast-paced romp where Lord of the Rings meets Eragon but with a courageous, female protagonist whose wit is as quick and fierce as her loyalty, mind and body. (I mean, she followed the rule but it's a pretty long sentence.)
Review: suitable for all those girls and young women who are described as bossy when what people actually mean is they have great leadership skills.
Rating: ❤️❤️❤️❤️❤️
***
Reviewer: Suzi (my marvellous PhD study chum – find her on Twitter here: @susanl_hughes)
Title: Anxious People
Author: Fredrik Backman
Format: always paperback!
Genres: fiction, humour, psychological fiction
Summary: a botched bank robbery becomes a hostage situation in which a group of strangers are brought together, each with their own anxieties, idiosyncrasies and secrets. As the police work to safely resolve the situation, the hostages become unlikely allies and the power of humanity is exposed. (See, Suzi is a one-sentence cheater!)
Review: this has been my favourite book this year, and my favourite Backman novel to date. Revelations throughout to keep the reader alert and individual storylines that are resolved in a complex, integrated and extremely satisfying way! (Also not a sentence!)
Rating: ❤️❤️❤️❤️❤️
***
Now, you don't have to take Suzi's word for it as Backman got a second hit from another contributor!
***
Reviewer: Sinead (my chum and fellow MA survivor – find her on Twitter here: @sineadfae)
Title: Anxious People
Author: Fredrik Backman
Format: paperback, borrowed from Lancashire Libraries (Yas queen, big up our public libraries!)
Genre: fiction
Summary: the story is centred around a bank robbery which goes wrong as the bank robber escapes accidentally stumbling into a flat viewing, resulting in a hostage situation. It's then up to two local police officers to handle whilst they wait detectives to arrive from Stockholm. (Never tell a bibliophile she can only have one sentence, ha!)
Review: I really enjoyed the twists and turns, and it really kept me guessing. I went through a lot of emotions reading it, from laughing out loud to genuine sadness – I think that's the sign of a good book!
Rating: ❤️❤️❤️❤️❤️
***
Reviewer: Emma-Jayne (my fabulous Aunty)
Title: Mrs England
Author: Stacey Halls
Format: Kindle eBook
Genre: historical, drama, fiction
Summary: atmospheric, tense and easy to immerse yourself in this tale from the early 1900s. The main character is born to a working class family in Birmingham, she bettered her chances and won a scholarship to a revered Nanny/Nurse training institution. A quiet character, Nurse Ruby manages to get through the training and lands herself a job in a comfortable home in fashionable London. However, a change in circumstance sees her having to leave the relative safety of anonymous London and she ends up in rural West Yorkshire.
Review: absolutely loved this book and will be reading her other two novels in the near future. I do love a book set in days gone by where the author literally takes you there with their well written descriptions of how life would have been. For most, life is obviously harder in this time period but, in some ways, seems a whole lot simpler than life today… certainly less gadgety! This isn't the case for Nurse Ruby May. She has issues. This novel takes you on a character discovery and you know all is not as it seems. A classic case of judging people before you know their backstory and this book has a couple of great backstories. It kept my interest throughout. I was a little frustrated with a couple of the characters on occasions but this is par for the course, I think. On the whole, a really good read. Good characters. Great atmosphere. Good outcome. Oh, I just read the review should be one sentence. LOL, oops! (Yeah, total disregard for the one sentence rule!)
Rating: ❤️❤️❤️❤️🤍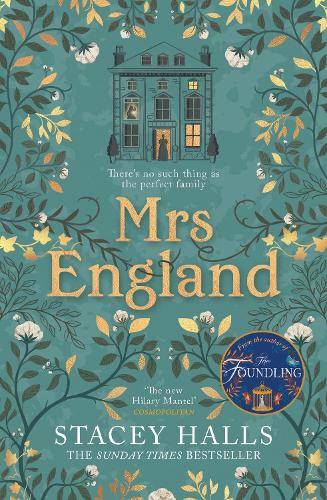 ***
Reviewer: Sue (my lovely Mum)
Title: The Beekeeper's Promise
Author: Fiona Valpy
Format: paperback – I still prefer turning actual pages. Plus, weirdly, I love the smell of real books! (You can see whence my love of books originated! I'm also a book sniffer.)
Genre: historical, drama, romance
Summary: a modern woman finds new lease of life in rural France after discovering the history of another brave woman.
Review: it was exceptionally easy to read but not in the simple sense. It flowed. I loved the jumping between time periods and the comparisons between Abi (now) and Eliane (past). I loved the characters, the tension and the history. (Ok, not quite a sentence but I did trick her into joining in!)
Rating: ❤️❤️❤️❤️❤️
***
Review: Holly and Rose (my epic cousin and her brilliant daughter – she is a founding member of my sisterhood-of-kickass-girl-cousins; you'll hear from them all in this post…)
Title: My Little Night Light
Author: Claire Freedmand
Illustrator: Alison Edgson
Format: hardback
Genre: children's book, bed time routine
Summary: it's based right by the seaside, during the night. Featuring a battery powered soft-glowy light in the light house.
Review: I love it because it's so comforting; it feels as though I'm telling Rose the story as if I'd written it. As if it were our perfect little life in a seaside village.
More from Rose's point of view: the rhymes sound so smooth off the tongue for Rose. She properly chills out! She loves switching on the light herself. Flicking the pages over and over again and pointing to all the objects and animals – she can almost sound out words after reading it so much. Even words like rock pool. She particularly loves the last page because she thinks it's her in the bed! Every time we reach the end of the story, I say "ahhh, na-night baby Rose" and point to her in the bed. (Seriously, Rose is perfect.)
Rating: ❤️❤️❤️❤️❤️
***
Reviewer: Charlotte (also a member of the sisterhood-of-kickass-girl-cousins and correctly thinks animals are better than humans – find her on Twitter here: @ch4rmander94)
Title: Right Behind Her
Author: Melina Leigh
Format: e-reader
Genre: crime, thriller
Summary: book 4 in the series, Sheriff Bree Taggert is facing more painful memories as bodies are discovered buried in the yard of her childhood home, and the pressure is on to track down a brutal killer who has been free to roam her hometown for thirty years. (Oooo, she nailed the one sentence rule!)
Review: I am a huge fan of crime thrillers, and the Bree Taggert series provides just the right balance of mystery, drama, and just a pinch of steamy romance to keep readers engrossed in its pages throughout; if you want a story to keep you on the edge of your seat, this instalment will do just that! (Canny use of a semi-colon to stick to the one sentence, there.)
Rating: ❤️❤️❤️❤️❤️
***
Reviewer: Sallie (my awesome Aunty – also, I bet my aunties compare how I've introduced them!)
Title: The Midnight Library (I'm also a big fan – see my review here).
Author: Matt Haig
Format: Kindle eBook
Genre: Fantasy, philosophy, fiction
Summary: desperate girl feeling unwanted and unnecessary commits suicide and goes to the Midnight Library where she can experience all the lives she feels she could've lived.
Review: I thoroughly enjoyed the book, not my usual genre but it was very thought provoking, we're all meant to live the life we live. (I'm saying nothing about which aunty followed the rules and which did not – hehe.)
Rating: ❤️❤️❤️❤️❤️
***
Reviewer: Eugenia (my chum and also a fellow MA survivor – find her on Twitter here: @TheMariugenia)
Title: Force of Nature
Author: Jane Harper
Format: hardback – borrowed from the public library! (Yas queen, more public library support!)
Genre: mystery, thriller, crime
Summary: "Five women pick up their backpacks and start walking along a muddy track. Only four come out on the other side" 😲😲😲
Review: I discovered Jane Harper a few months ago, when my local public library's catalogue suggested her to me after reading a book from Riley Sager, I guess because of their similar writing style. Let me tell you that this was a one-way ride… After reading Jane Harper's debut novel "The Dry" (which is absolutely brilliant and stunning – highly recommend it as well!), I couldn't wait to immediately read the second book of her Aaron Falk series, "Force of Nature"as well. Just like with "The Dry", Jane Harper haunts you with her incredibly addictive writing style, leading you to a non-stop and totally-worth-it one-seating read. The author has an impeccable way of narrating the story in short chapters that immediately haunts you and make you want to continue reading more and more. Unlike other crime and mystery fiction novels, Jane Harper's Aaron Falk series novels are not predictable at all and at the same time they are both perfectly written in a way that makes them both unique and brilliantly narrated so their outcome is never what you had expected to be so far. "Force of Nature" is a fine masterpiece for mystery, thriller and crime reading lovers who although are passionate for these genres, can't deal with very violent and explicitly descriptive books in order to avoid posterior nightmares, like me 😂🤦‍♀️. If you are looking forward to reading an addictive, shocking, terrifying and with incredible plot twists book, search no more: this is a perfect choice for you. (Yup, another bibliophile… we had no chance of her sticking to the one sentence rule either!)
Rating: ❤️❤️❤️❤️❤️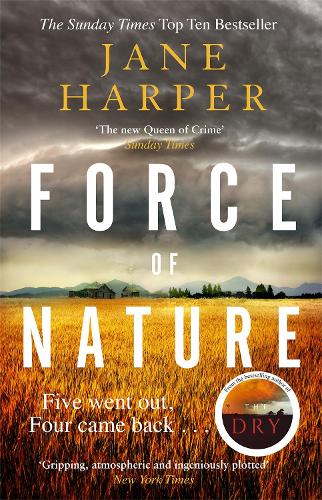 ***
Reviewer: Nat (also Natty or NATALIEEEEEEEEEE – youngest member of the sisterhood-of kickass-girl-cousins, who might not yet have forgiven me for convincing her to do an MA)
Title: The Book Thief
Author: Markus Zusak
Format: paperback
Genre: historical, young adult / coming of age, fiction
Summary: narrated by Death, this book follows the tale of a young girl growing up in Nazi Germany, 1939. Tale of childhood within the destructive environment of a world war. (That's two sentences, Nat!)
Review: the last book I read, but not my first read of The Book Thief. It is well written, an absolute treasure. Probably one of my all time favourite books. (Nobody tell Nat that it's been on my to-be-read shelf for ten years.)
Rating: ❤️❤️❤️❤️❤️
***
Reviewer: Megan (I suggested I introduce Megan as my cousin's cool friend but Nat said I should say "my cool cousin's less cool friend"… just so you know, Megan!)
Title: Circe
Author: Madeline Miller
Format: paperback
Genre: fantasy, historical, Greek mythology
Summary: a retelling of the mythical story of Circe, daughter to the Greek god Helios, who after discovering her powers of sorcery is banished to an island where over the centuries she meets a number of famous faces from Greek legend. (I mean, it is a single sentence but it's even longer than Helen's!)
Review: this book is full of so many quotable lines thanks to Miller's beautiful writing style and the complex characters brilliantly bring the world of myth to life. (Nailed it, Megan.)
Rating: ❤️❤️❤️❤️❤️
***
Reviewer: Child 1 (eldest child of my spiffing study chum – go follow her on Twitter here: @PhDMumLife)
Title: Room on the Broom
Author: Julia Donaldson
Illustrator: Axel Scheffler
Format: board book
Genre: children's book
Summary by Child 1: witch and cat! And loses hat! Yes! Cries the witch. Dragon roar! Scary and loud! Hee hee. (Sorry but he's too cute to penalise for not sticking to the one sentence rule and he was still more succinct than some!)
Review translated by Mum: he loves the book. He loves the film version. He's entranced by it, he recites whole passages word for word. But I cannot get a review type answer out of him! (When Mum tried earlier in the day, she sent me a video… as soon as she mentioned the book, Child 1 commented "it's not bed time?" Love it!)
Rating: ❤️❤️❤️❤️❤️
***
Reviewer: Child 2 (youngest child of small-human-wrangler-extraordinaire @PhDMumLife!)
Title: Mr Magnolia (or 'Nolia as Child 2 calls it)
Author: Quentin Blake
Illustrator: Quentin Blake
Format: hardback
Genre: children's book
Summary by Child 2: 'Nolia! Boot! Owls! Hoo-hoo. Owls. Boot. Look! Boot!
Summary translation by Mum: delightful rhyming story about Mr Magnolia, who only has one boot. (Mum nailed the one sentence rule.)
Review: Mum to Child 2 – "do you like Mr Magnolia?" Child 2 to Mum (excited) – "'Nolia! Yesss!"
Rating: 🦉🦉🦉🦉🦉 (that's five owl-hoots)
***